Texas Lightsmith: Private Residence 1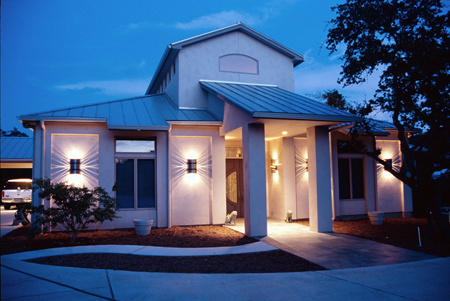 This residence typifies a modern traditional home with contemporary custom lighting. A simple bimetal sconce design with rectangular light notches provides a sense of tasteful drama with a competitive price.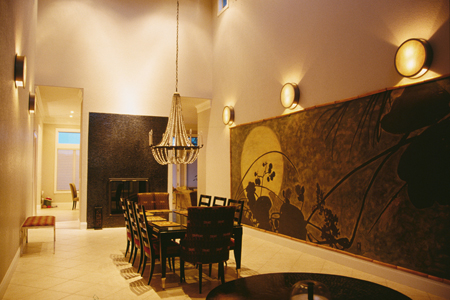 Large circular sconces in the great room provide a sense of contemporary elegance without detracting from the central foci of fountain and crystal chandelier.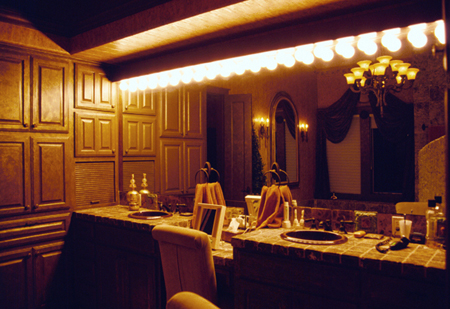 A straightforward bathroom light allows the client to match finishes with the plumbing accessories as well as customize the spacing of the lamping.