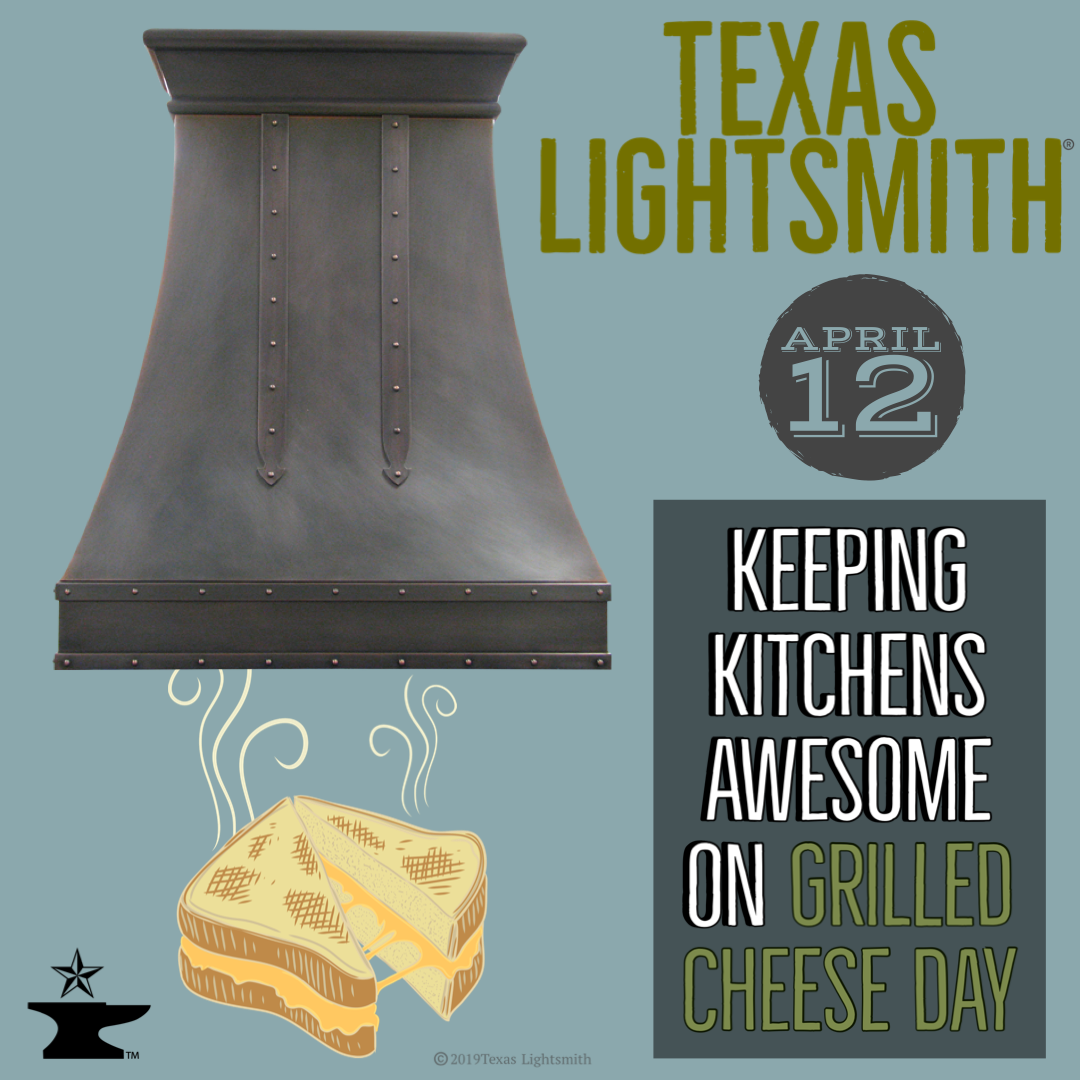 Here at Texas Lightsmith we love great food; even if it's simple.
To celebrate grilled cheese day we would like to share our simple yet favorite grilled cheese recipe filled with local Texas ingredients. 
2 Slices of Mrs. Baird's Texas Toast (lightly buttered on all four sides)
1 or 2 Slices of HEB American Cheese
Directions:
Place desired amount of cheese in between two slices of buttered Texas Toast. Place newly constructed sandwich in a warm skillet until outsides are golden brown and cheese is melted.  If you desire to take simple up a notch add a side of cool guacamole to dip your tasty Grilled Cheese Sandwich into on a warm spring day.