Our custom chandelier lighting can be made in many materials and can also be used in commercial lighting schedules. Most electric light fixtures are UL listed.
A growing trend in outdoor living is to have a grand custom outdoor chandelier to accent your space in style. Contact us today to create the perfect custom chandelier.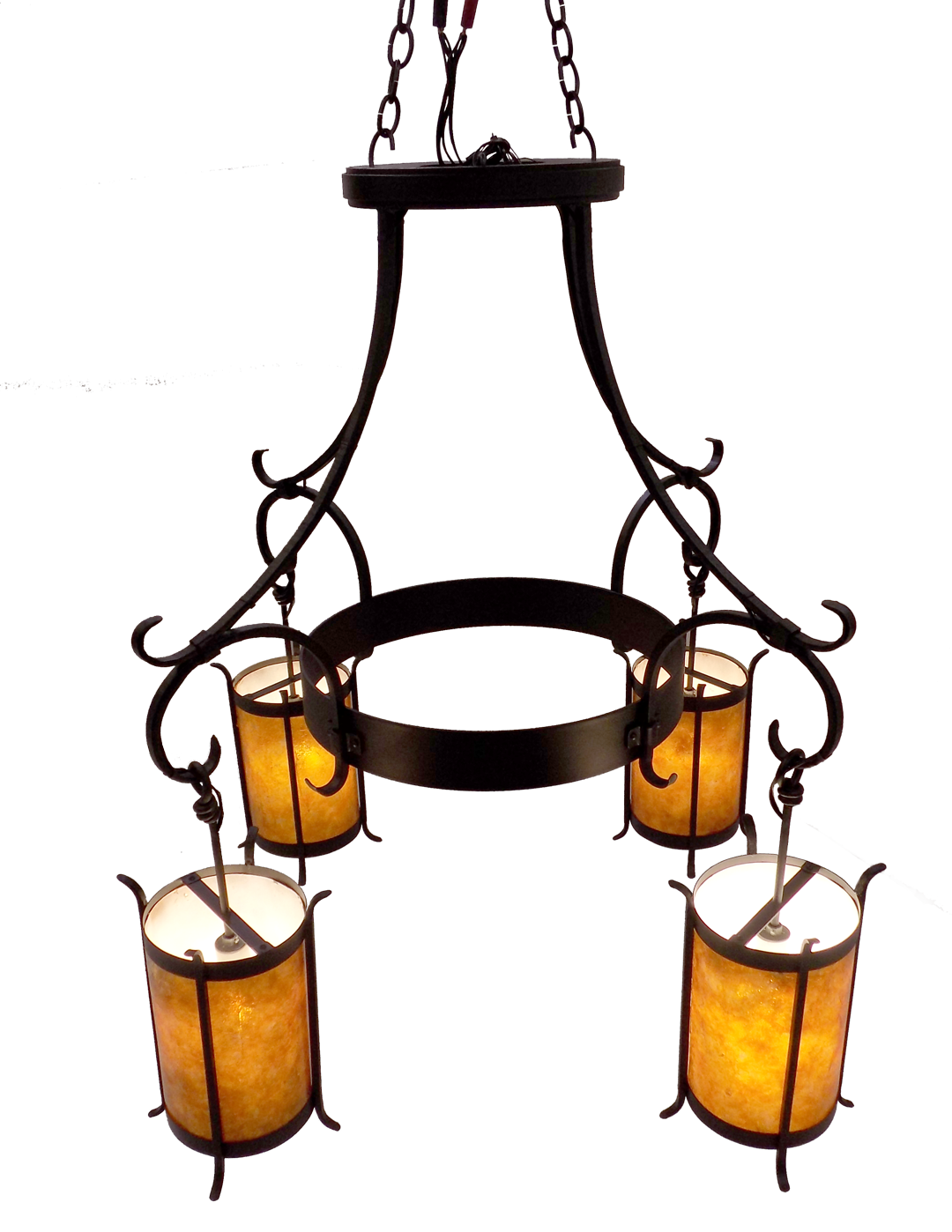 Custom chandelier in forged steel. Amber mica diffusers and Dark Copper finish, Made to order!