15% OFF of list price for new orders for all of our Classic Line Range Hoods! and 10% OFF our Classic Line Range Hood Liner/Inserts!
for a limited time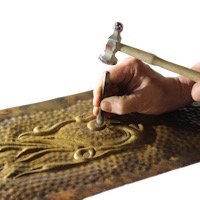 Capabilities & Craftsmanship
Since 1995 we have been a source of  complete customization on commercial and residential projects. Our award wining designs, state of the art CAD & CAM capabilities, and unique blend of old world techniques with modern day technology make all of our range hoods one of a kind, heirloom quality, highly functional show pieces that stand the test of time.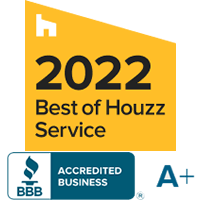 Customer Service
With over 25 years of experience, we have given our staff the keys to award winning customer service. Texas Lightsmith is an accredited member of the BBB and has been awarded "Best of Houzz" in customer service 9 years in a row.  Our goal is always to provide the best service possible.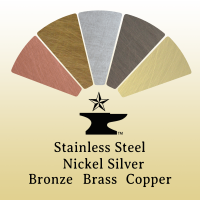 Quality Materials & Widest Array of metal and Finishes
All of our range hoods are produced with quality copper, brass, bronze, stainless steel and nicklel silver by Austin artisans; providing the widest array of metals and finishes. We are the only company still manufacturing custom made matching baffle filters from any one of our selection of range hood metals.  
Designing a great range hood doesn't stop at visual design but also the mechanical needs to give the best functioning product for your unique space. We create customized liners, have unique ducting options with blowers that we consider the best in the business, custom matching baffle filters and a talented group of people to help you create your one of a kind functional work of art. Click the links below to learn more about the technology and mechanics that make a range hood as well as our design options.