Ventilation:
The kitchen is the heart of the home, that's why we know it's essential to keep your kitchen clear of smoke, grease, steam and odors.
Generally, our vented range hoods are fitted with Fantech FKD Series fans. Rated for air stream temperatures up to 140° F, these fans are 100% speed controllable and provide a quieter alternative to axial arrangements.

Remote Inline Fan
Our Range Hoods are generally equipped with remote inline fans from Fantech FDK & FG series. Fantech offers air flow capacities with a wide selection of CFM power options. Texas Lightsmith prefers the Fantech FKD and FG series due to its compact size, high cfm and low sones. We also use Broan exterior wall and roof mount fans and compact internal set-ups when the situation calls for them.
Internal Fan
If size and shape of the range hood body permit, and other factors do not allow for installation of a remote in-line fan, the ventilation fan can be internally installed in the range hood body.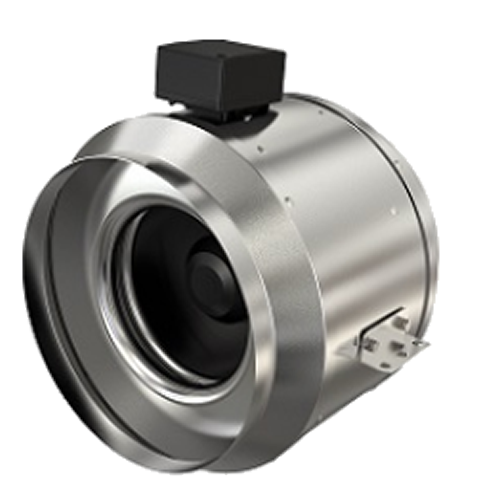 FG 10XL
Max. airflow: 598 cfm
Speed-controllable
Built-in thermal overload protection with automatic reset
Can be installed in any position and outdoors
Maintenance-free and reliable
Mounting bracket and hardware included
Five-year factory warranty
UL Listed, CSA Certified, HVI Certified, Energy Star
Many more remote inline or internal fan options are available.  Talk to us about your particular project and which fan might work best for you.
Exterior Fan
In some instances an exterior fan is required for lack of accessible ducting or size of the range hood body, in which case we typically use the exterior roof or wall mount fans from Broan…learn more. These Broan fans are chosen for their performance and reliability as well as the powder-coated, paint ready housing.