Chimney caps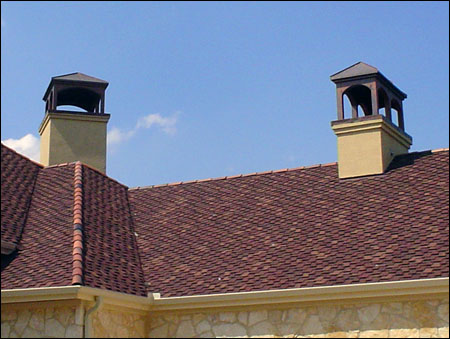 Chimney caps are essential to keep out rain and unwanted guests. The architectural allure of a gorgeous chimney cap enhances the timeless appeal of your home. Texas Lightsmith makes each flue cap to order, giving you the ability to have it made for any size or location. Decorative fireplace caps add to the functional aesthetics of your home and this personal touch is always a charming addition.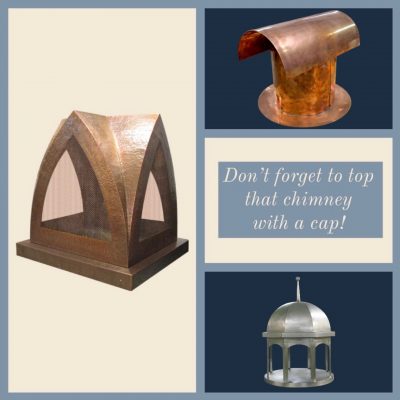 Chimney caps are a great way to dress up a home.  While chimney caps serve a necessary function by protecting the open flue of a chimney from the elements and critters while and acting as a spark arrestor, they can also have an impressive impact on the...
read more
Custom copper cap for a chimney or fireplace cap with decorative copper elements.
read more